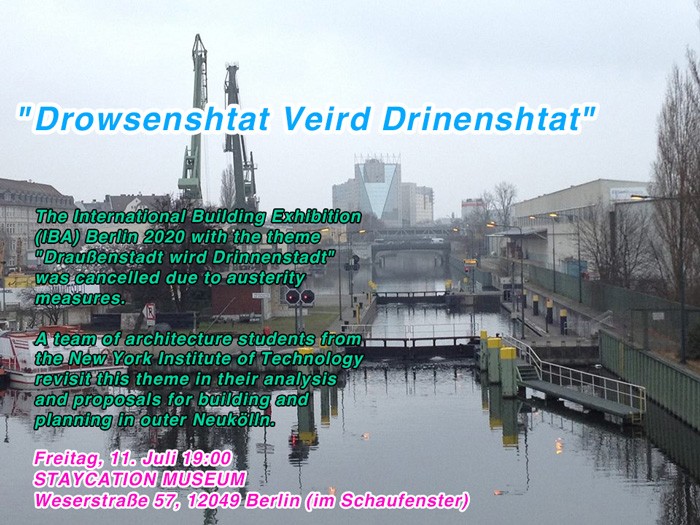 "Drowsenshtat Veird Drinenshtat"
New York Architecture Student Proposals for the Growth of Neukölln.
Presentation
Friday, July 11, 19:00
The International Building Exhibition (IBA) Berlin 2020 with the theme "Draußenstadt wird Drinnenstadt" was cancelled due to austerity measures.
A team of architecture students from the New York Institute of Technology revisit this theme in their analysis and proposals for building and planning in outer Neukölln. They present strategies relevant to the general development of the periphery of Berlin and other European metropolises.
Stop by on friday for this one time event where the designs will be presented and you will have a chance to make your own proposals with city models and sketching.
Link: RSVP on Facebook