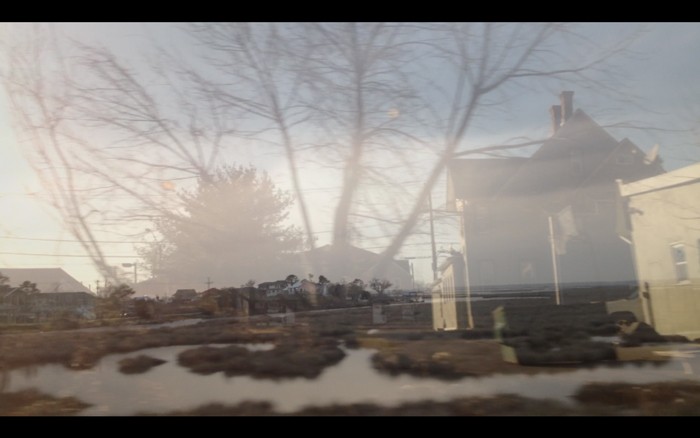 Lucia Kempkes & Brittany Gould
Mindscape #2: Home
These are not my things. This is not my room. This is not my house. This is not my city, but I am home.
On a train. I do not know this landscape well. I am eavesdropping on conversations in a language I am only beginning to understand. I am a stranger, but I am home. I bring it with me where I go.
"Mindscape #2: Home" is a collaborative effort combining video and musical performance. Lucia Kempkes and Brittany Gould play mediators between feelings of comfort and alienation. Utilizing video footage of a moving landscape coupled with textural sounds, melodies and voices, the artists create a conversation of what a home is. It is an ever changing dialogue of the objective physical world and the intuitive desire to understand and find a place in that world.
Brittany Gould: "Watching Lucia Kempkes' 'Mindscape,' I do not know this place, but I understand. I desire to understand. I know those trees, that sun. I know those buildings: factories, shops, houses. They are not mine, but I make them mine. That is all I know. I make them mine by singing songs to myself; creating layers of sound. Using melodies, voices, the sounds of rivers, cars, weather, and crowds I create an auditory interpretation of the space between finding yourself a stranger and finding yourself at home."
Exhibition
Friday, October 11th, 19:00-22:00
Musical Performances
20:00, 21:00 (20 min. each)
Link: Lucia Kempkes
Link: Brittany Gould