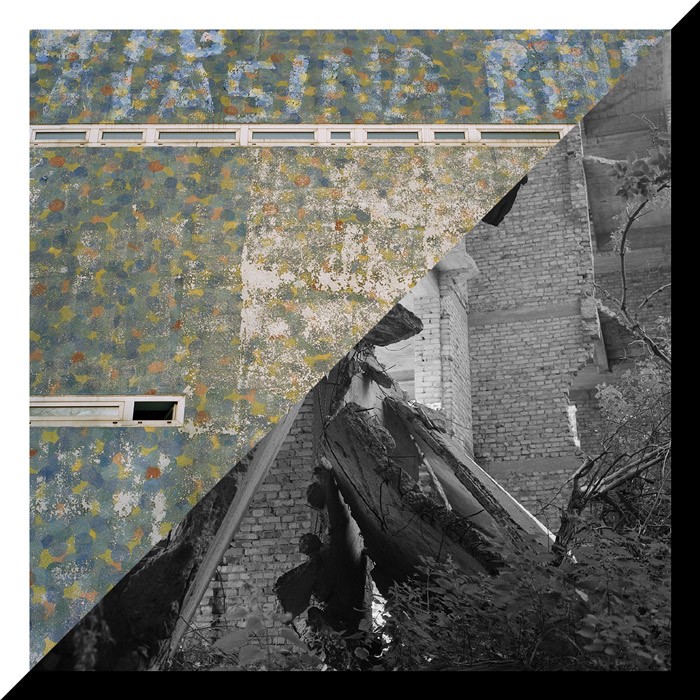 Benjamin Busch
Palimpsest + Material Senescence
Book Launch and Exhibition
May 23, 2014, 19:00–22:00
Public Viewing
Friday, June 13, 19:00–21:00 and by appointment
48 Stunden Neukölln – Das Kunstfestival
Friday, June 27, 20:00–3:00
Saturday, June 28, 13:00–03:00
Sunday, June 29 13:00–19:00
On the occasion of Benjamin Busch's double book release, the author and Max Schreier have organized a concise exhibition of selected photographs from the two volumes. The presentation is an effort to place the photographs in a context where the nuanced distinctions made between works in Palimpsest and Material Senescence are moved to the background, and the characteristics and composition of the author's photographic process are brought to the foreground.
The effect of time and external forces on space coupled with the poetic narrative of observation without intrusion are at the core of both collections. The exhibition focuses on these broader themes that run through the books, finding the point where the two collections meet. It expands upon shared considerations of impermanence and beauty inherent in natural forces brazenly moving towards a state of integrated equilibrium.
The printed books offer the opportunity to view each piece on a linear scale, resulting in an experience of discerning distinctions between the works and a logical and cohesive reaffirming of Busch's conceptual positions. In contrast, the exhibition draws attention to the choices made in the construction of each individual photograph, and how as singular works they provide a static yet equally valuable opportunity to examine the balance of natural tension and release repeatedly observed by Busch.
Benjamin Busch (b. 1987) has lived and worked in Berlin as a photographer and architectural designer since 2011. He is one of the founding directors of the Neukölln project space Staycation Museum, which offers an exhibition and performance program that leans heavily into the spatiotemporal, sensual, phenomenal, meat-spatial realm. Utilizing photography as an analytical method, he investigates complex fields of relations within the built environment. He embraces the perspective of the mechanical eye, which has become increasingly natural due to the ubiquitous presence of digital images, as a means to materialize and elucidate conditions of contemporary life.
Link: http://benbusch.info/