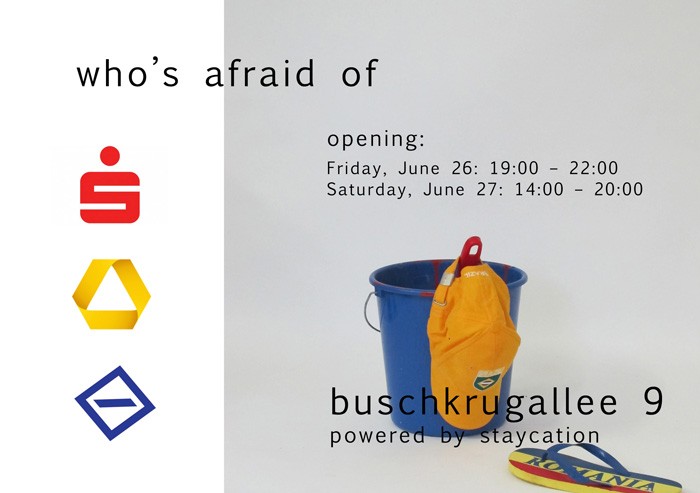 Who's Afraid of Red, Yellow and Blue
Marguerite van Sandick
Opening Hours:
Friday, June 26, 19:00 – 22:00
Saturday, June 27, 14:00 – 20:00
Current Address:
Staycation Museum
Buschkrugallee 9
12359 Berlin-Neukölln
Exhibition Text:
What is the difference between the space of a painting and a painting of a space? The space of a painting is a play with borders. The gaze is dissected and re-assembled as a dancer's pose. It needs your sensual engagement to become itself, affectively, poetically.
A painting of a space is a frame, an enclosure: an interpretation.
For Constant Nieuwenhuys, the translation of painting to space was a method to regain a lost space of relationality. The definition of the ludic is play that only occurs in interaction: the ludic creates its own space – the same way laughter opens up territories that nobody can claim.
Wouldn't art spaces (ideally) become frontiers of ludic contamination? Can they be less like frames and become more like the space of a painting? The work that tries to emancipate itself from its showcase showcases the dynamics of its own tragic submission.
An artwork has to cheat to play the game.
Link: 48 Stunden Neukölln